renrutnnej asked: How come you don't have a newsletter?
Let's make our society one where we don't need so many "mistakes are okay" and "who cares if you're not perfect" and "you're not fat" articles and posts on blogs.
If I were half the person I advise others to be, well, I'd be half the person I want to be.
"Perspective is the Achilles heel of the mind."...
More from Mr. Hock: "Yet, there is nothing we fear more. We are our ideas, concepts, and perceptions. Giving up any part of our internal model of reality is worse than losing a finger or an eye. It seems as though part of us no longer exists. Fortunately, unlike most organs of the physical body, internal concepts of reality can be regenerated. Although it is a frightening, painful process it...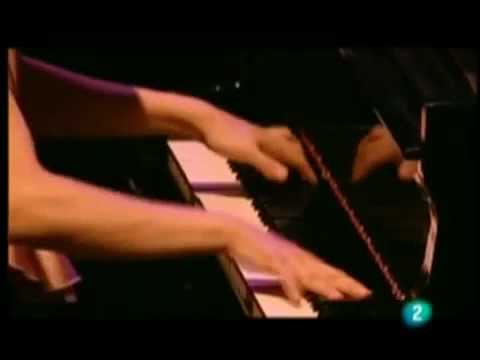 Chaordic West Wing
Been reading and re-reading Dee Hock's One From Many which largely discusses his experiences bringing VISA into being and its "chaordic" organizational theories. More than anything, this is a note to myself to look more at the government as a chaordic organization. (I'm re-watching West Wing right now. Fantastic television.)
A Pattern
If there's one thing I've noticed about my tweets since joining &yet, it's that I don't tweet near as much business/management/being-good-to-others type stuff that I did before. If there is a reason for it, I wonder if it's that my appetite for the flavor of those things that I have is satisfied by the people I work with every day. Love this place.
renrutnnej = jennturner: A Portland Excursion in... →
renrutnnej: Holy crap, what happened last week? I'm not even sure if I'm equipped to write about this yet. Not to sound overly dramatic, but I don't know that I'm fully recovered enough to recall the specific details that I am dying to share. And I want to do the events of the past week justice. Where to…
Anonymous asked: Can I sign up for your newsletter?
10 vim color schemes you need to own - Vim... →
(via Instapaper)
Karma is Real « Making the Complex Simple →
(via Instapaper)
Patton Oswalt's Letters to Both Sides: His keynote... →
(via Instapaper)
XOXCO - Is it time for password-less login? →
(via Instapaper)
How Big is the Entire Universe? – Starts With A... →
(via Instapaper)
App Cubby Blog - The Sparrow Problem →
(via Instapaper)
adam brault: Sparrow in a coal mine →
(via Instapaper)
Bill Moyers and Chris Hedges: How Whole Regions of... →
(via Instapaper)
Levels of aspiration - (37signals) →
(via Instapaper)
Wilson Miner - When We Build on Vimeo →
(via Instapaper)
Paid Vacation? Not Cool. You Know What's Cool?... →
(via Instapaper)
Ken Block's Gymkhana 5 has arrived →
(via Instapaper)
Max CSS →
(via Instapaper)
Context and the Future Ultimate Gadget | &yet |... →
(via Instapaper)
adam brault →
(via Instapaper)
The Paradox of Autonomy and the Meritocracy —... →
(via Instapaper)
E3 Day Zero: When Game Violence Becomes Vile |... →
(via Instapaper)
The Naive Optimist: We work a 4-day week and just... →
ryanleecarson: I think there's something messed up about the startup culture in the USA. The belief is that you have to work 6-7 days a week and spend all your mental cycles on your company. Nothing but pledging your soul to your startup yields success, right? Not in my experience. We work a 4-day week at …
here's a weird one.
in pullman, washington, the proud home of washington state university, there was an arbys restaurant that served beer. one afternoon, my buddies and i spent an afternoon there coming up with fake names. here's some from my notes: Dirk Lilly Dylan Clontz Darren Pib Stanley Aston Harvey Pib Christian Baird Malcolm Torrence Gates Harrison Trent McAndrewsmith Glen Frederickson Evan Pib Milton...
blog.izs.me: How I Would Do It →
izs: One of the most common shorthands for evaluating the choices of others is to internally ask ourselves if we would make those same choices in the same situation. If the choice is "Not how I would do it", then it is deemed "Bad", and reflects poorly on the chooser. Like most sources of error, this…
adambrault.com: Real tears over a real friend last... →
adambrault: Real tears over a real friend last night. And this morning. We've had to say goodbye to someone on our team five times in the past year. Five. At this point in 2011, we'd never had anyone leave our team. But I recently started using TwitShift to follow my own tweets from a year ago, so I'm…
1 tag
Pro Tip for OCD iPhone Users
If you're like me, and can't bring yourself to delete unused apps from your phone, try this mind hack: Stop using folders. Arrange apps according to frequency of use by "page." Every so often (choose your own obsessive interval), scroll through the pages and force yourself to delete an app or two instead of reorganizing them back into folders. *only works if you want...
Bijan Sabet: Why Facebook Connect shouldn't be... →
bijan: When I see startups that only offer FB Connect as the singular sign in option, I always get squeamish. I tell founders they should support FB Connect but they also support Twitter sign-in as well as giving users an option to sign in the good old fashioned way : user id & password. Sometimes…
then we made shirts
loudlionblog: Remember when we had this awesome idea to make shirts with our designs on them? Shirts that are super comfortable. Shirts we'd sell to friends everywhere?! Then we were like "Oh so how do we actually make them?" Enter our new friend Scott Ellis of Blue Button. Non-profit owner. Man on a mission for teens. Screen printer extraordinaire. New mentor and friend.  When I say that Scott...